BOS Digital Appreciates Our Client Reviews
Digital advertising spending in the U.S. is projected to grow in the next few years with the total spending on digital advertising this year expected to total nearly 93.5 billion U.S. dollars. By 2021, this figure is projected to add up to more than 330 billion U.S. dollars.
It's no secret that great advertising attracts customers, improves brand awareness, and generates revenue. However, understanding how consumers today are viewing paid media and what advertising tactics are working for businesses — like yours — is critical to delivering the results you want.
Why should you trust us with your digital advertising needs? Well, according to The Manifest, we're one of the top digital marketing companies in all of Raleigh. The Manifest is a B2B buying guide that connects with business experts.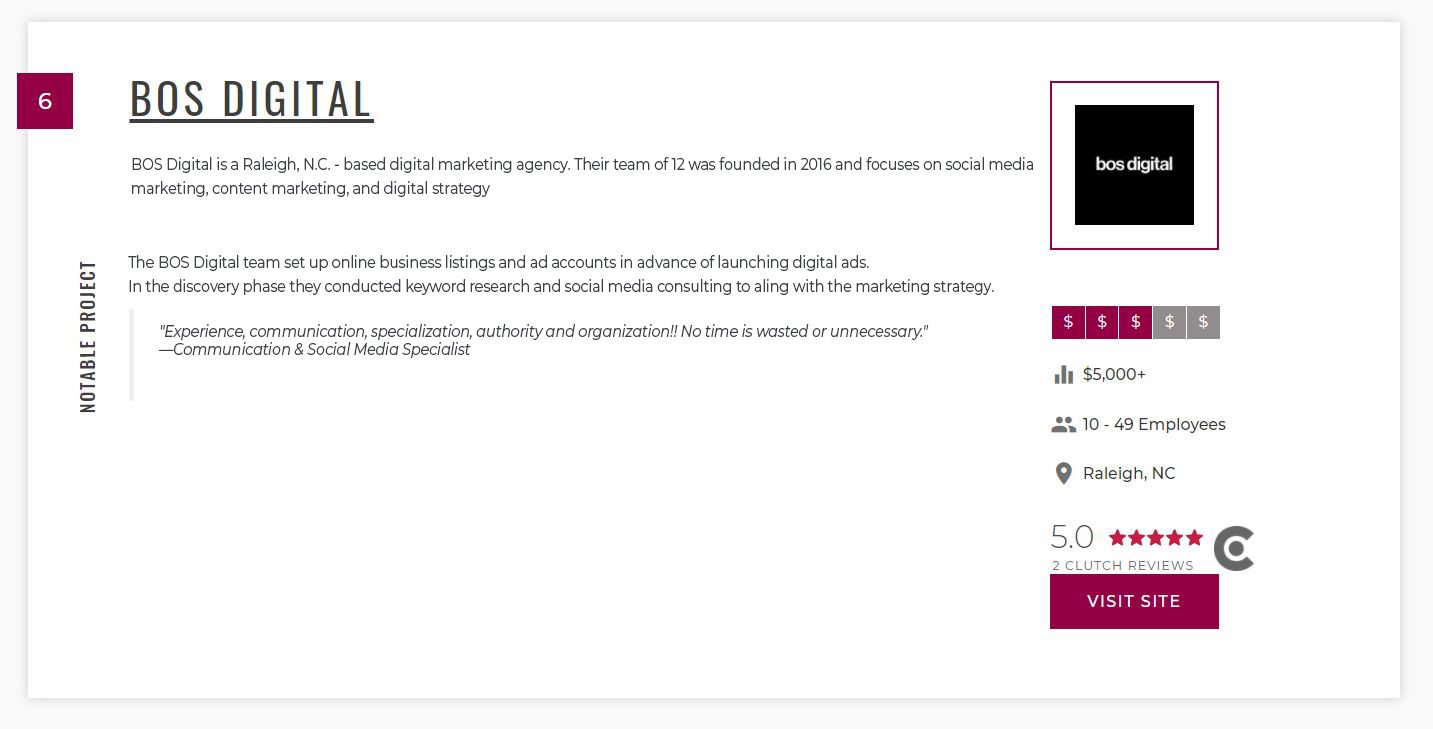 Here at BOS Digital, we know that digital marketing and lead generation were set up to be hard. It's a paradox of choice that's too complicated for many businesses to use effectively. It doesn't have to be this way.
It's our mission to make digital marketing accessible to more businesses — your business. We want you to thrive in this digital landscape, and we only succeed when you do.
We help businesses with digital advertising, social media marketing, digital storytelling, digital strategy, content marketing, email marketing, conversion optimization, web development, and more. Our team's services and deliverables have left our customers raving.
Recently, we received a review about an ongoing project. We're currently handling a digital ad and marketing strategy campaign for a biotechnology firm. The purpose of this project is to first, increase brand awareness, and second, drive sales for their product; a salad dressing, only available online.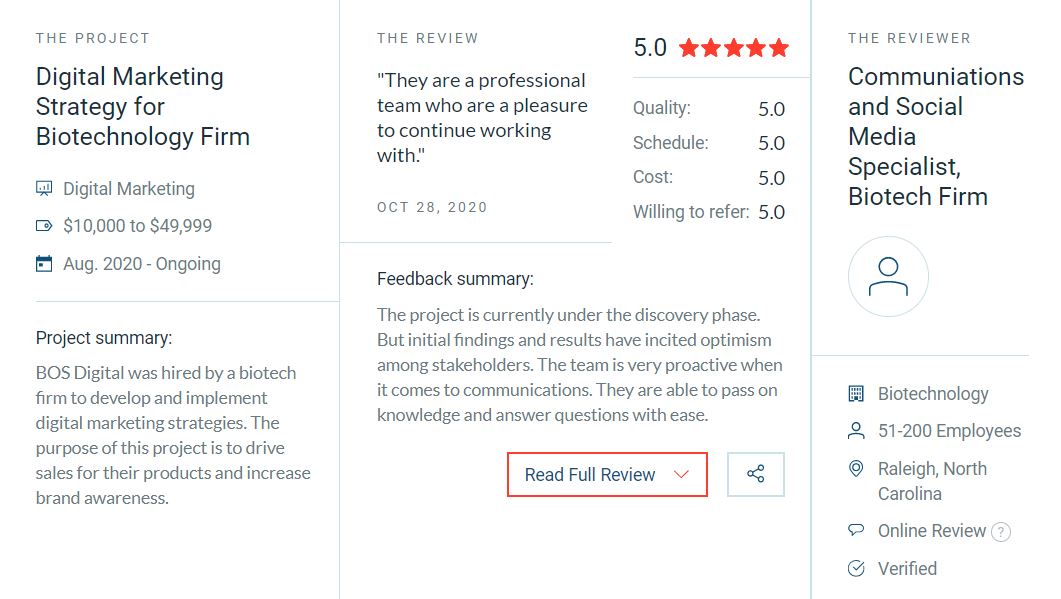 "They are a professional team who are a pleasure to continue working with."

–Miriam Lamey, Demetrix
Our team has set up online business listings and ad accounts in advance of launching digital ads. In the discovery phase we conducted keyword research and social media consulting to align with the marketing strategy. We are currently managing digital ads on multiple platforms.
The communication and social media specialist took the time to share their thoughts and provide feedback about our services. They shared their satisfaction with our communication, saying we are very proactive and able to pass on knowledge and answer questions with ease. They also said "Experience, communication, specialization, authority and organization!! No time is wasted or unnecessary."
We're so grateful for all of our partners who have left us reviews. This feedback helps us recognize our team's contributions so we can acknowledge and celebrate their successes.
We take pride in being your partner for digital marketing in Raleigh, North Carolina. Get in touch with our digital marketing experts to learn more!